What's Happening at RVCC
Please don't hesitate to e-mail the office at:
office@rvccme.com with any questions or concerns.
The office e-mail box is checked daily.
Winter hours. Office is closed Tuesdays. Lori will work from home on
Ash Wednesday, March 6th
Join us at 7:00 P.M. as we come together in worship to introduce our Lenten worship theme entitled "Busy: Reconnecting to an Unhurried God" and gather the tools we will need for our Lenten journey. Our adult choir will be singing, and those who wish may receive ashes.
Lenten Book Study on Lies We Believe About God
Thursdays from 12 noon – 1:30 during Lent
(March 7, 14, 21, 28, April 4 & 11)
Chan Roach will be leading a study and discussion on this book by
Wm. Paul Young, author of "The Shack". In this very readable volume,
the author "invites us to revisit our assumptions about God— using the Bible, theological discussion, and personal anecdotes – and encourages us to think through beliefs we've presumed to be true and consider whether some might actually be false….Young encourages us to think anew about important issues including sin, religion, hell, politics, identity, creation, human rights – and helps us discover God's deep and abiding love." (Amazon review)
Sign up in the Vestry if you want to order a copy of the book ($11.00)
Coffee & Conversation Thursday, March 14th for our next get together. Just bring your coffee, hot cocoa, or tea.
Saturdays
March 9th – April 27th
8:00 A.M. – Tai Chi & Qigong for Better Health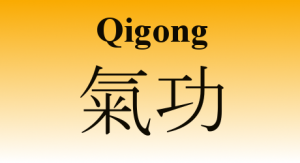 Qigong (Chee GONG) is an ancient, Chinese practice of mindful movement that gathers and increases inner life energy for healthful longevity. It has been shown to reduce stress, calm the mind, condition the body, and increase immunity. In addition, AARP has endorsed Qigong as one of its most highly recommended exercise forms for the prevention of falls.
Participants will find that all levels of physical ability are welcome and are sure to experience benefits from this quiet, deeply life-enhancing
form of exercise.
$5.00/class; Drop-ins are always welcome!