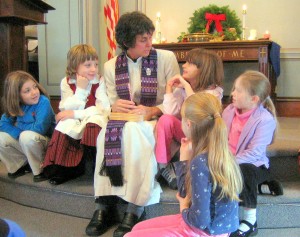 Youth Group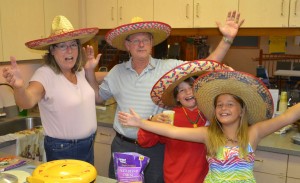 When their busy schedules permit, we offer activities for older youth grounded in the "Three S's": service, social, spiritual. To that end, they have enjoyed Saturday evening pizza and movie nights and a variety of community service projects, including participating in a U.C.C.- sponsored weekend at H.O.M.E. (Homemakers Organized for More Employment) and traveling to Boston to serve lunch and participate in worship at the Common Cathedral.
See Our Youth in Action
Adult Discussion Groups
We believe that learning about your faith story should not end with Sunday School. In small group settings several times a year, we offer adults a chance to study the Bible as well as read other thought-provoking books together to deepen and enrich their spirituality. All people interested in exploring some of "big questions" are welcome to attend any adult discussion group. We're friendly folk here, so come and join the discussion. All opinions and views are respected and welcome!
Some of our classes are focused on Bible study while others are based on thoughtfully chosen books that we read together. Here's a sampling of some of our book studies:
• Convictions and Meeting Jesus Again for the First Time by Marcus Borg
• Called to Question A Spiritual Memoir by Joan Chittester
• Half Truths and Don't Sing Songs to a Heavy Heart by Adam Hamilton
• The Didache
• Simple Living; Compassionate Life: A Christian Perspective by Michael Schut
We are always open to suggestions and recommendations for future classes.