Jesus Left the Building and We Followed
Outreach and community service is a very important part of our identity as a Christian congregation.  We affirm our United Church of Christ Statement of Faith that we are called to be servants "to the whole human family."  We seek to respond to Jesus' call to minister to people throughout the world.
Our mission initiatives focus on
Alleviating food insecurity
Support good health
Education and community connections (local, regional, global)
Safety and freedom from fear
We begin 2023 focused on helping people stay warm as the cost of heating has skyrocketed. Rather than administer our own fund, we contributed to the Raymond Heating Assistance fund.  Anyone in the town of Raymond, ME can apply for heating assistance. For more information, please contact the Raymond Town Office at 655-4742.
As the year progresses, we will help alleviate food insecurity by working with the Raymond Food Pantry, Feeding America and Good Shepherd.  As we have in the past, we will respond to needs created by Disasters by contributing to UCC Disaster Ministries.  In the spring we sent hygiene kits and school kits to Church World Service.  We continue to support seniors in our area through the Sebago Lakes Region Fuller Center for Housing.  On April 30, Daisy's Children founder, Sharon Beckwith, provided us with an update on what has been happening over the past 2-3 years in Conception del Norte, Honduras.  Between 2 hurricanes and flooding, the education / food center had to be cleaned and some areas rebuilt.   The current goal is to finish the building.  $10,000 is needed and Sharon hopes for a miracle.  RVCC  donated over $1000 to become part of the miracle for these children in Honduras.
Throughout the year our church supports other mininistries:
Grace Street Ministry – this year collecting over 150 socks to be distributed to people on the street
Raymond Food Pantry – collecting personal items for the Pantry patrons and providing Hannaford gift cards to supplement.
Partner with Raymond Fire and Rescue to provide CO detectors to Raymond residents who cannot affort to buy them.
In addition, we are a "5 for 5" church, contributing to all of the 5 UCC offerings throughout the year.  
Each time we collect money or items to give away, we feel we are helping others – a key part of our church mission.  
Sebago Lakes Region Fuller Center 
for Housing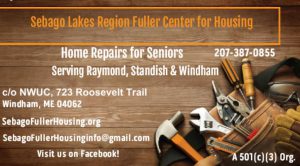 RVCC is a founding member of this local non-profit, ecumenical Christian housing ministry dedicated to eliminating substandard and unsafe housing.  We support Fuller Center with donations and volunteers.
Annual Mission Initiatives
United Church of Christ Mission Offerings
We actively support Our Church's Wider Mission and the four United Church of Christ Special Offerings, which are Neighbors in Need (traditionally received in October), The Christmas Fund (December), One Great Hour of Sharing (March), and Strengthen the Church (May). Since 2005, the Maine Conference UCC has recognized the Raymond Village Community Church for its continued commitment to these mission offerings.
Special Mission Offerings Click Here
Health and School Kits and Emergency Buckets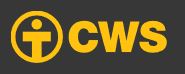 We work with Church World Service each year to provide health items and school supplies for impoverished children and families throughout the world as well as those coping with natural disasters such as hurricanes and earthquakes. We typically put together about 40 school and health kits.  
.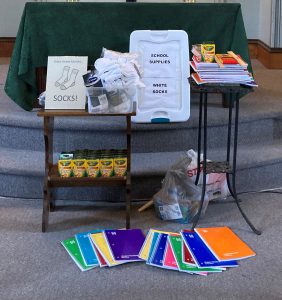 During the worship service we talk about mission opportunities.  Sunday, Sept 27, 2020 – collected for CWS then  socks for Grace Street Ministry and school supplies for Church World Service School kits
Grace Street Ministry
A compassionate outreach ministry to the homeless and marginalized in downtown Portland, Maine offering support through Presence, Prayer and Advocacy.  We support this ministry by collecting white socks, particularly diabetic socks, for the pastors to hand to the homeless they visit.  
Raymond Food Pantry
 The Raymond Food Pantry provides a variety of canned, dry goods and produce to qualifying Raymond residents. The Pantry is open the second and fourth Thursday of every month from 4pm to 6pm.  We support the Food Pantry with volunteers and donations and in the second half of 2020, we have provided a hot meal to Food Pantry patrons on the second Thursday.
Maine Seacoast Mission Christmas Program
Each year at Christmas time, the Mission distributes holiday gifts to children, families, the elderly, and nursing home residents.   We support this program by collecting and donating items on their wish list.  These items become part of the "Elves' Workshop" in the Weald Bethel Community Center, where people can choose the gifts they would like to give to their families.
Daisy's Children
The mission of Daisy's Children is to provide sustenance, education and medical support to the disadvantaged children of Honduras.  Because of the food, water, shelter, regular meals, and other necessities Daisy's Children provides, many of these children are alive today.
In January 2020, we invited Sharon Beckwith, co-founder of Daisy's Children, to talk to the congregation about their work and specifically the Day Care Center they needed $10,000 to finish.  We were proud to send them a check for $2000.   
Location: 27 Main St, Raymond ME
Mailing: PO Box 285, Raymond, ME
Phone: 207-655-7749