October 29, 2023 Welcome and Affirmation of Pastor Brian Donovan
Sunday October 29th was a special worship service led by Rev. Deborah Loomis-Lafond. She reminded us of Pentecost when past and present laid the foundation for a new church and a new future that sought to leave no one behind, but to flend the gifts of the faithful in response to God's call to do a new thing. Rev Deb talked about her kitchen renovation and likened some of the feelings (grief for the old and anticipation of the new) to RVCC feelings as we look to the future. We are experiencing a "re novation". (new in place of the old). We, the congregation, looked at each other and spoke aloud gifts each brought to RVCC to help on our journey. We grasped each others' hands to move into our new beginnings.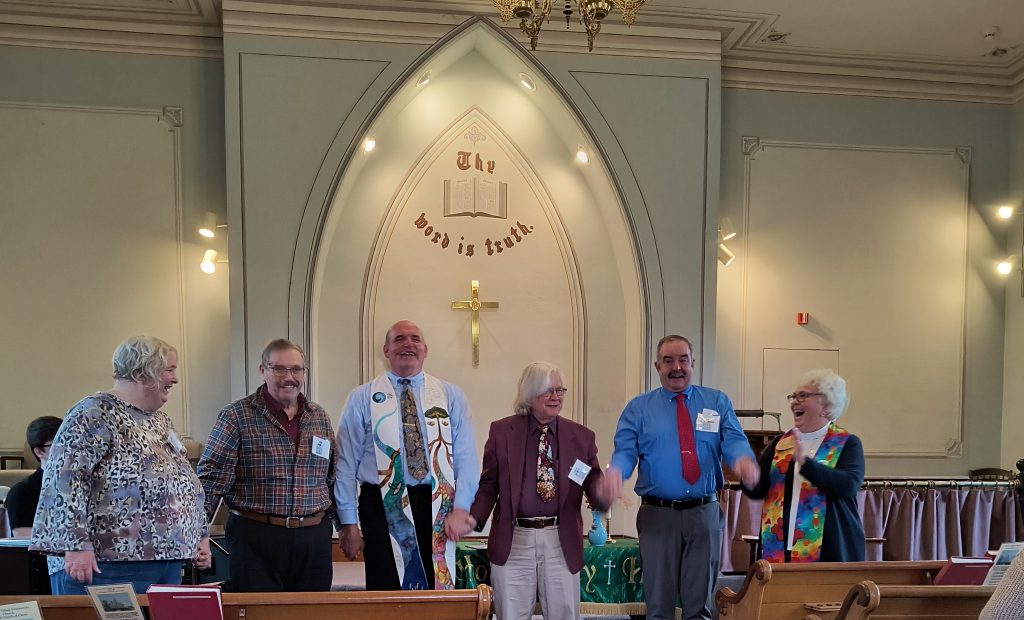 2023 EASTER Worship
2022 Christmas Eve worship
A meaningful and enjoyable worship with stories, music (Christmas chorus, piano and the organ!) and candlelight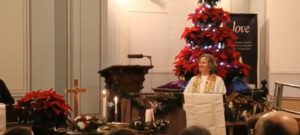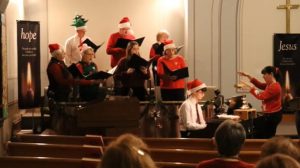 2021 Christmas Eve worship
Christmas Eve was our last in person worship for a while. We enoyed the sghts and sounds.
Thank you Will Feagans for the pictures!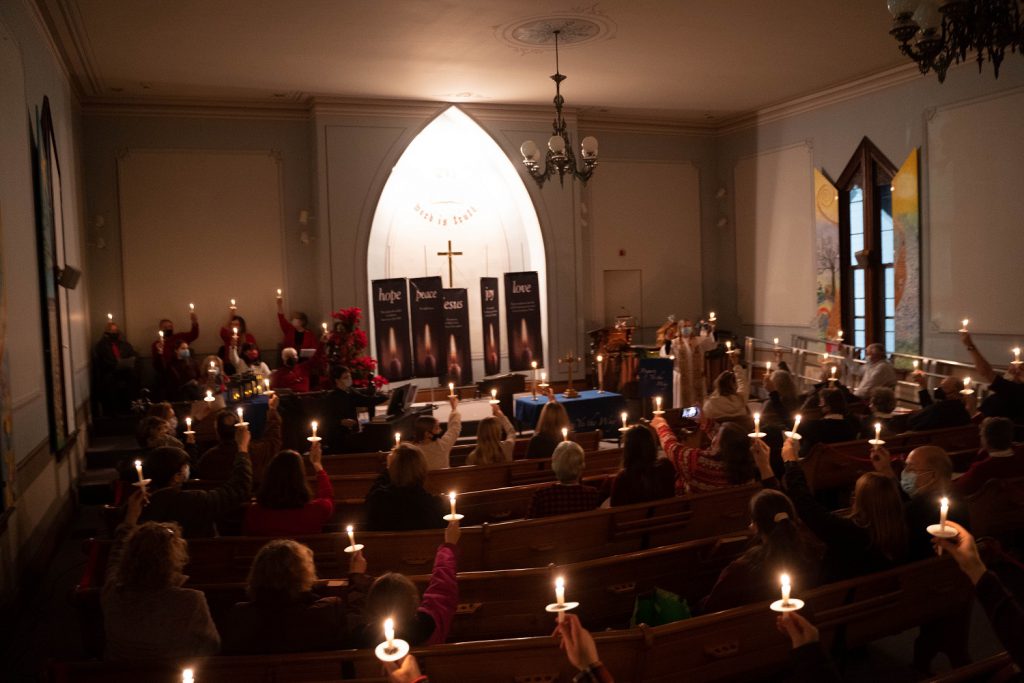 Location: 27 Main St, Raymond ME
Mailing: PO Box 285, Raymond, ME
Phone: 207-655-7749