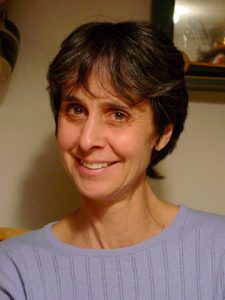 Rev. Nancy Foran – Pastor
Rev. Nancy Foran became our pastor in 2005. She graduated from Yale Divinity School with a Master of Divinity degree in 1975 and was awarded the Downes Prize for Preaching. Rev. Nancy is also qualified to administer and interpret the Myers-Briggs Type Inventory (MBTI) and the Murphy-Meisgeier Type Indicator for Children (MMTIC).  She is also a certified mediator in the State of Maine.  Rev. Nancy was chosen to participate in the Summer Collegium in Support of Small Church Ministry in 2008 and was awarded a National Clergy Renewal Grant in 2010. In addition, she holds a Master's degree in human resources management from the University of Minnesota.
Rev. Nancy has been a campus chaplain at the University of Vermont and the University of Minnesota. In addition to doing pastoral ministry, visitation ministry, and Christian education at several different churches, she has served as interim pastor for a number of United Church of Christ congregations in Maine.
Rev. Nancy can be reached at revnancy@rvcc.org.
Lori Lambert – Secretary
Lori Lambert has been our church secretary for over a decade.  Lori answers the phones, formats and prints our weekly and special bulletins, prints our monthly newsletter, and keep us on our toes as she keeps the office humming.
Lori can be reached at office@rvccme.org.
Patrick Martin – Music Director
Please welcome our new Music Director Patrick! More information coming soon!