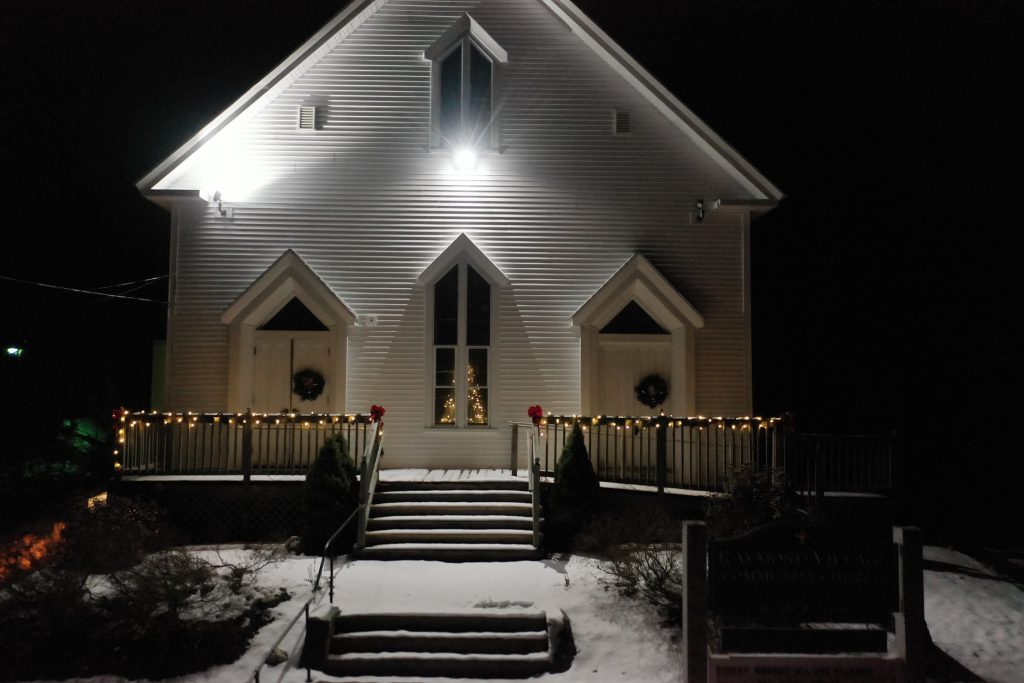 Welcome to Our Church
Sunday Services will always be broadcast on our You Tube Channel, whether we are worshiping in person or by Zoom.
Click Here to View Worship Service
Beginning January 3rd you are invited to join our Sunday Services via Zoom

Please join us on Zoom for Sunday worship.
The Zoom will open at 9:45 a.m. Please join before 10:00 a.m.
when the worship and recording will begin.
Just click the following link then "Open Zoom Meeting", then "join with video" and "join with computer audio". (Meeting ID: 822 1177 4347 Passcode: worship)
Click Here to join Zoom Worship
Annual Meeting! Please be sure to join us at 1:00 P.M. on Sunday, January 24th, via Zoom for our annual meeting. Use same Zoom information as is used for worship.
Lenten Season Activities
Book Study
Join us for a six week Lenten book study based on the book "The Cup of Our Life: A Guide for Spiritual Growth" by Joyce Rupp. Books will be provided to participants. This will be a Zoom meeting meeting on Wednesdays from 6:00 to 7:00 PM beginning on February 24th. Pastor Petra is looking forward to hearing from you at petra@maine.rr.com by January 22nd.
Special Services
Join us for two special Lenten services. Ash Wednesday February 17th at 6PM and Maunday Thursday, April 1st at 6 PM. Both services will be via Zoom.
---
Music, Laughter and Learning comes to RVCC!!
Welcome April Masse, a dynamic and energetic music teacher! She will be teaching classes to children ages newborn to 5 beginning on Saturday, January 3rd. Click here for more information
---
November and December 2020 our mission focus will be on
Maine Seacoast Mission – refer to Helping Others page.
Detailed Zoom Instructions:
Worship Zoom uses the same link every week:

If the above link does not work for you, you can go to www.zoom.us or the Zoom app on a smartphone and click on "Join a Meeting." You will need to enter the following information:
(Meeting ID: 822 1177 4347 Passcode: worship) You can also join in by phone. Simply call 1 929-205-6099
When you join in, you can choose to use just audio, just video, or both.
If your computer has speakers, you'll be able to hear, but won't be heard.
If your computer has a microphone and speakers, you'll be able to hear and be heard.
If your computer has a camera, you'll be able to be seen.
If your computer doesn't have speakers and a microphone, you can call in separately to 1-929-205-6099
Note that this is not a toll-free number so if you're calling from a landline or a cell phone without unlimited talk/text, there may be a charge the call.
When you first log in for the service, you will be muted; scroll down to the lower left corner of your screen to unmute when, for example, it's time to say prayers in unison. When not speaking, please stay muted to minimize distracting background noises.
Covid 19 Update
RVCC strives to give back to our community by offering space to small groups and being as safe and careful as possible for all of us. All groups, who use our church building, are following the CDC guidelines that the State of Maine has recommended. For example: Everyone who enters the building should be wearing appropriate face covering. All classrooms after use should be wiped down with anti-bacterial spray, including table tops, door knobs, including the bathrooms. Please be sure to sign in on the sign in sheet when you enter the building. It is located downstairs by the entrance of the fellowship hall. This information is needed for contact tracing.
---
---